Security always involves inconvenience because there is an authentication procedure in place to ensure that only bona fide persons are allows entry into an office, condominium, factory or any other secured installations. There is always a trade off between security procedures and end-users convenience. A majority of end-users has to be put up with the inconvenience to carry a bulky proximity access card to enter installations secured by RFID proximity card access systems.
The SEM proximity tags are programmable tags which are configured to replace certain type of RFID proximity cards. They are designed to be attached to the key chain of the end-users or to be used as a key chain. The programmable chip is encased in a robust plastic tag which can withstand the wear and tear of continuous use.
Currently there are numerous encoding formats used by various RFID reader systems. We will make a site visit to check whether the encoding format of the readers of the end-user is supported by the proximity tag prior to selling it to the end user.
These proximity tags are covered by a 1 year warranty against manufacturer's defect and it will be replaced on a one to one basis during the warranty period.
To contact our sales and technical department please call +65-67852171 or email: sales@securitex.com.sg
---
@1996-2014
Securitex Electronic Systems Engineering
Block 9010 Tampines St 93 #04-145 Tampines Industrial Park A Singapore 528844 Tel: +65 67852171 Fax: +65 65850107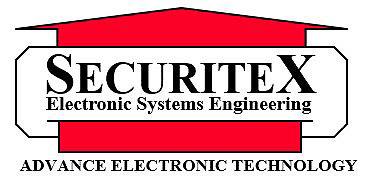 Singapore Largest Security System online distribution site.
---