Securitex Human Traffic Technology Division (Turnstile and flap-gate )
---

The mass human traffic monitoring can never be accomplished without the mechanized flap gate or turnstile installation. Over the pass 30 years this kind of system have develop from a mechanical manually operated to today the electrical operated type. The RFID and Biometric technology integration to the system has even make it able to collect fare, Computerised monitoring and human counting etc.
Securitex Passage Management System: Passage management system adopt RFID, biometric finger-scan and handkey etc. to perform quick identification of passenger and large human crossing through the controlled boundary. The intelligent passage control management equipment in combination with the computer network control technology truly make this one of the greatest invention in the mass human movement industries.
Application: The application of this kind of systems are huge. Entrance and Exit to military base, airport check in/out gate. hospital, mass rapid transit station, cinema, amusement park, immigration check point, oil and gas terminal, power plant and nuclear facilities, prison and custodian corrective facilities, construction site and even court of law building etc...
ISO9001 quality system: Securitex Electronic Systems Engineering only works with the best industries manufacturer who's system and manufactured product conformed with the international quality management policy the ISO9001. Most of the Turnstile supplied by us will have more than 10 years of operational capability far exceed national standard for product of trade. The systems are also extremely reliable and need no maintenance for a long period of operational time. Spare parts, service centers and our direct relationship with the manufacturer ensure the system are taken care even after it leave the factory.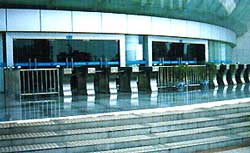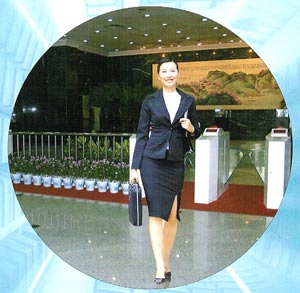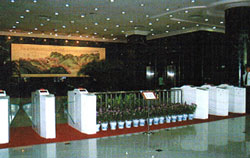 Elegant and style of the system makes it very easy to integrate into any kind of building entrance without damaging the grand entrance.

Turnstile and flap gate model and specification:
Delivery and payment terms.
Due to the high demand of this system the lead time for delivery will be between 4 to 8 weeks upon confirmation of order. International order outside Singapore will be Telegraphic transfer in advance of delivery. Singapore order payment term to be decided by the management of Securitex Electronic Systems Engineering. All enquires on this system are to be directed to davidtan@securitex.com.sg
---
@ 1997 - 2019 All Rights Reserved
Distributed and marketed by
Securitex Electronic Systems Engineering
Block 9010 Tampines St 93 #04-145 Tampines Industrial park A Singapore 528844 Tel: +65 67852171 Fax: +65 65850107 http://www.securitex.com.sg