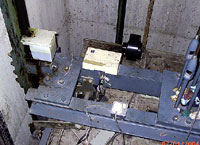 Inspection of lift car top for preparation to install transmitter and cabling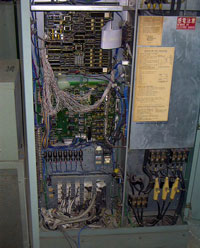 Check to ensure lift controller is in order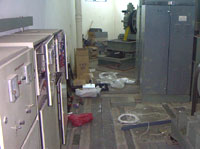 Our technical personnel at site will locate a suitable area to install the receiver


Cable termination and system installed in the lift motor room will be of manufacturer standard.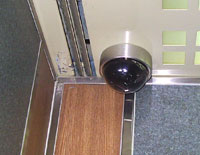 The camera will be installed in the lift car to optimized maximum image capture capabilities.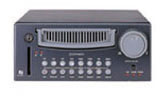 All elevator images are capture and store in Digital Video recording system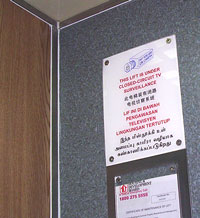 Warning notice will be displayed
(Elevator Security Division)

CCTV (close circuit television) systems in elevators are design to enhance the security system of an office building or condominium. It is part of security monitoring system of an organization to ensure the safety of the users of these elevator and to detect molestations, robberies and vandalism.

Securitex Electronic Systems Engineering is a designer cum installer of elevator access control systems. We have successfully installed and integrated our elevator access control systems with other existing home automation systems. In addition to the above we have successfully designed and marketed our wireless lift CCTV system for elevator which did not have the necessary wiring features to install video surveillance systems.

Securitex Electronic Systems Engineering can provide consultancy and design services for our wireless lift CCTV system to meet the requirements of the prospective users with an option to incorporate voice recording feature in addition to the video recording system. The installation of the system is done without any modification of the existing lifts' operating system and as such the user will not encounter hardware conflicts between the lift and wireless CCTV system.

The company's elevator security division has a team of highly experienced and qualified engineers and installers who are trained in the installation and maintenance of lift security control and monitoring systems. The company's technical team has over sees and installed similar systems in Singapore, Malaysia, Jakarta, Hong Kong and Australia.

The wireless lift CCTV system is virtually maintenance free and we have not experienced any major maintenance issues with the projects which we have completed and running for the last few years. The company will carry the whole range of spare parts necessary to maintain the system throughout the lifespan of the lifts.

Note: The installation of the wireless lift CCTV system requires special tools and procedures. We do not recommend the system to be installed by third-party installers. Please email sales@securitex.com.sg and we will contact you with a quotation with no obligation on your part.

To learn more about this product click here

To download product specification click here

To download product catalogue click here

67852171 email: sales@securitex.com.sg

Standalone DVR can also be place in the lift motor room to save cost on recording.

All elevator interior image are digitally send and store in our Video-e-net XP2000. Image can be store for more than 30 days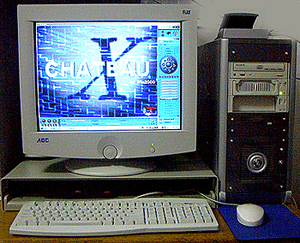 Download more CCTV system at Securitex-Everfocus
Securitex Electronic Systems Engineering
Block 9010 Tampines St 93 #04-145 Tampines Industrial Park A Singapore 528844 Tel: 6785 2171 Fax: 6585 0107
sales@securitex.com.sg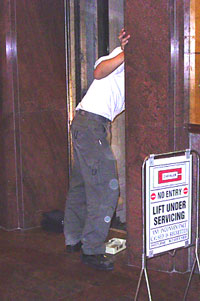 Our trained personnel will be involve in the installation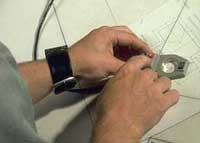 Design and customization is done at the factory. Installation is done with minimum down time Furthermore all CCTV system installation will be fully documented for future reference and troubleshooting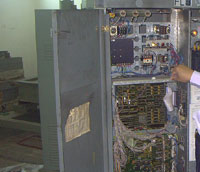 All final hand over will be inspected by our highly trained system engineer and top management to ensure the newly install elevator CCTV system do not interfere with the elevator operation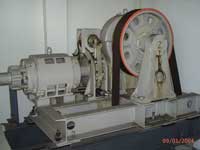 Final testing of elevator to ensure safe operation.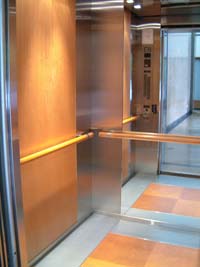 Testing and handover of lift.