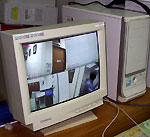 SMS controller used for monitoring of PC down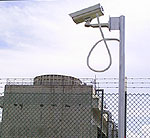 Top secret facilities CCTV tripped monitoring via Securitex SMS2000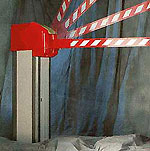 Carpark barrier remote operation by sending SMS through Securitex SMS2000 to open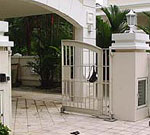 Automatic gate system operation via Securitex SMS2000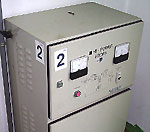 Elevator E-Box monitoring via Securitex SMS2000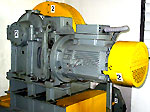 Elevator Motor malfunction monitoring vai Securitex SMS2000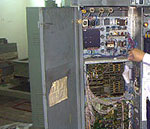 Elevator control panel monitoring and operation via Securitex SMS2000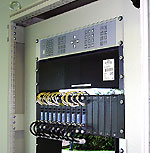 Server operation, fault reporting and monitoring via Securitex SMS2000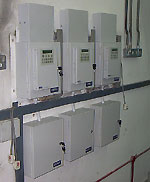 Elevator access control system operation via Securitex SMS2000.
Securitex SMS controller division
SMS Remote Control System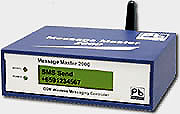 (Securitex M2000 Short-message-sent SMS controller)
Key Features
For any product to be useful, it must be powerful yet at the same time user friendly. Securitex SMS200 features include: -
Ease of use. Absolutely no programming or technical knowledge is required to use this product. Any computer can access its web-based control panel using Internet Explorer or Netscape Commander.
Intuitive user interface. Although Securitex SMS2000 is rich and complete in functionality and performance, configuring it to user specific requirement is a breeze.
Flexible User configuration. can be change easily with any local or remote computer. Only authorized with the correct user ID and password can access Securitex SMS2000.
Remote access. Not only can Securitex SMS2000 can be connected to any computer in the local area network (LAN) environment, it can also be easily setup for access and control over the Internet.
Standalone operation. Securitex SMS2000 need only to be connected to the equipments to be monitored. No PC is required. The PC is needed only for configuring its operating parameters and for viewing the status of the equipments. Network ready.
Securitex SMS2000 is designed for expandability. Additional Input-Output expansion boxes, temperature monitoring, industrial controllers, even third party software can communicate with it via standard TCP/IP protocol.
Microcontroller based design. It is not a PC hardware and does not contain moving parts like hard disk, CD-rom drive that can affect its reliability.
Low power consumption. Because it does not consume much power, Securitex SMS2000 does not generate heat and will run for 24 hours without worry of breaking down. In the event of incoming power failure, it can operate for hours on a small capacity lead acid battery / power supply unit.
Small. The dimension is just 125 (l) x 38(h) x 100 (d) mm and weight a mere 480 grams, it can be fitted into any chassis or equipment cabinet or be obscurely installed in any corner of the equipment room
Digital Inputs

Most equipment today does provide some form of alerting signal to interface to monitoring devices for reporting of various malfunctions or abnormalities. There are various kinds of signal that the equipment can send out, most common of which are opening or closure of one or more switch (relay) contacts. UPS usually provide signals such as incoming power fail, battery mode, battery level low, and switchover failure. An air-conditioner system may provide signals such as system on/off, compressor over-temperature, low gas pressure, etc.

Equipments to be monitored are connected to Securitex SMS2000 using these alarm signaling contacts. Securitex SMS2000 keep a constant watch over all the contacts. Whenever any contact input changes status, (either from a close to open or from an open state to close state) it is captured by Securitex SMS2000. It will then process the input according to the configuration provided by the user. The correct SMS messages will then be sent to one or more mobile phone users. Up to 40 mobile phone users can be simultaneously contacted.

Securitex SMS2000 is so fast in capturing the change of status of any signaling contacts that no event will be missed out. Up to 8 inputs can be monitored directly.

The flexibility of Securitex SMS2000 is in allowing different groups of mobile users to be contacted for different alarm situations. For example, the facilities owner may want to be notified on his mobile phone each and every alarms. The UPS supplier may only want to receive SMS messages relating to the equipment he supplies. The lift vendor only wants to know when the lift car breaks down.

To change contacting mobile phone number is also very easy. Log into Securitex SMS2000 and the changes can be done in a matter of seconds. This is useful and important because personnel can be on duty at different date and time and would not want to be disturbed on his off day. The changes can be done remotely over the Internet.

Analog Inputs
Two Channels of 4-20mA inputs easily interfaces to most industrial standards transducers. Simple setup on Securitex SMS2000 html page makes monitoring of analog values and sending high / low alarms to mobile phones a breeze. Wide range of transducers are available from various manufacturers that provides temperature, humidity, pressure, voltage, current, power measurements, just to name a few.
Relay Control
Securitex SMS2000 is a 2-way device. Besides monitoring inputs and act upon such inputs it also allow mobile phone users to compose SMS messages to it. When Securitex SMS2000 receives any SMS, it will look into its memory bank to see what it is supposed to do and action according. Non action SMS are ignored but are logged. Event logging is available for GM801-2 model.
Up to 4 relays can be turned on and off by messages received from mobile phones. Users can define individual messages for each relay output. For example, one can specify a message "On Cooling Tower" for turning on relay number 2, "Off Cooling Tower" to turn it off. Any meaningful text or hard to understand combination of alphanumeric characters can be specified for each of the 'ON' or 'OFF' actions.

If acknowledgement is required by the mobile phone that sends the SMS to Securitex SMS2000, a user-defined message is sent back to the same mobile phone after a relay action has taken place.

Control authorization can be set on Securitex SMS2000. When "Authorization required" is set on Securitex SMS2000, only those mobile phone numbers are allowed to control equipments connected to Securitex SMS2000. This prevents any unauthorized persons to open doors or shutting down of computer file servers. Creating action and acknowledgement messages are done with the same ease as that of input monitoring, also via web browser.


Local Display
The front panel of Securitex SMS2000 consists of a 16 x 2 lines backlit LCD display. All vital information are shown on this display. Some of the information provided on the LCD includes the GSM operator name, GSM signal strength, date/time, event information, and more.
Event Logging
One variation of Securitex SMS2000 comes with event logging capability. Every input-output triggering that takes place is captured in memory, with time stamping. SMS received are also captured. Internal Lithium battery stores the events for many years. Histories can be viewed on HTML pages or be exported to other database program for analysis and reporting.
GSM modem
Integral to the design of Securitex SMS2000 is a GSM 900/1800Mhz industrial grade modem. Its capabilities and performance are highly optimized by the operating firmware. Any change in the GSM signal and receiving conditions are detected quickly and the software automatically takes care of signal errors
Status Monitoring
All the input and relay output status are displayed as web pages. The user simply connect to the IP (Internet Protocol) address of Securitex SMS2000 and click on the I/O monitoring button, the status is instantly displayed. The pages can also be viewed remotely on the Internet if Securitex SMS2000 is set up for Internet access.
Reliable performance
Besides running the necessary program to perform all the required functions, Securitex SMS2000 has diagnostic routines running alongside. Being a monitoring device, Securitex SMS2000 must have a very high operating reliability and stability.

Every section of Securitex SMS2000 is monitoring each other. Should the modem fail to perform its required role, the controller will interrogate and restart the modem. If the web server program 'hangs' the other circuitries will reset the controller. If everything else fails, an independent watchdog circuitry will come in to 'cold boot' the whole system.
Order Information
RJ45 Cat 5 Cross Cable, SMA Mount R/A Unity Gain Antenna, 20way IDC cable, Termination Box, Switching Power Adaptor, User Manual in CD ROM
Application
Application: Data-Center, Facilities Monitoring, Large numbers of input points. Need for contacting large number of mobile phone users. Network based communication simplify and reduces cabling costs.
Note: Installation of the above Securitex SMS2000 does not requires special tools and procedures as such, the system can be installation by anyone. Securitex or Securitex's appointed integrators and contractor are around to assist if the client requires assistant in every way. Please email sales@securitex.com.sg and we will contact you with a quotation with no obligation on your part.
To contact our sales and technical department please call 65-67852171 or email: sales@securitex.com.sg
Securitex Electronic Systems Engineering
Block 9010 Tampines St 93 #04-145 Tampines Industrial Park A Singapore 528844 Tel: 65-67852171 Fax: 65-65850107
sales@securitex.com.sg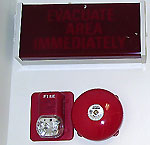 Fire indicator control monitoring via Securitex SMS2000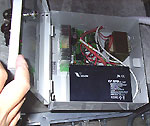 Power supply trip and fault reporting via Securitex SMS2000
PLC controller fault reporting and system control via Securitex SMS2000
Elevator Access control system operation via Securitex SMS2000
ELCB and Breaker trip reporting vis Securitex SMS2000
Remote instrument panel fault reporting and control via Securitex SMS2000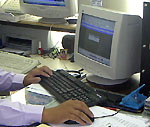 Securitex SMS2000 programming through the PC