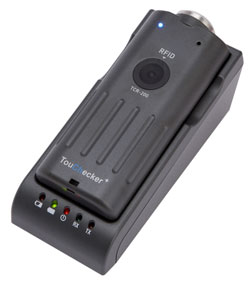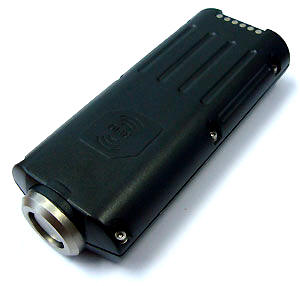 TCR-200 Guard Patrolling Monitoring Systems (Computerised)
TouChecker+ (TC-200)
Most Advanced Dual Interface Guard Tour Checking System With iButton™ & RF-ID Tag
■ TouChecker+ is the most advanced Guard tour checking and monitoring system with reader module using the contact iButton™& 13.56MHz RF-ID Tag.

For user, they can select the data interface method case by case.
■ TouChecker+(TC-200) is from TouchChecker basic version(TC-100). PC operating system also supports various Guard Tour Reports according to users' choice with multiple language versions.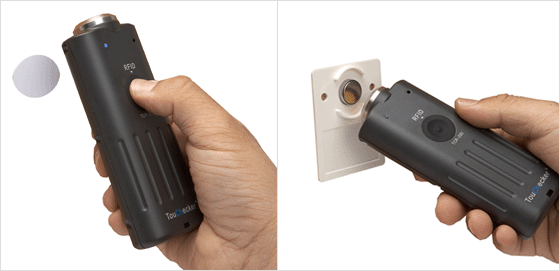 Specific Features
Robust body and perfect waterproof thus Patroller can use TouChecker+ at any weather condition and fatal shock from outside.
Long durability of battery & quick recharge
Li-Ion Battery (3.7V/110mA).
Maximum 10,000 data
Time stamped data on Checking Machine.
Unique dual interface function
Unique product with contact iButton & contactless RF-ID tag reader worldwide. This hybrid function gives more effective Guard Tour Checking for users.
Product Configuration
| | |
| --- | --- |
| Component Name | Model |
| Checking Machine | TCR-200 |
| Data Transmitter | TCB-200 |
| Checkpoint | TCP / TCF-200 |
| Power Adapter | TCA-200 |
| Communication Cable | TCC-200 |
| Operation Software | TCS-200 |
| Bracket for TCP | TCK-200 |
Application Area
<![if !supportLists]> · <![endif]>Guard Tour Monitoring and Management for buildings and apartments
<![if !supportLists]> · <![endif]>The walk-around inspection for the prevention of disasters in major facilities such as power supplier, gas control & railway etc.
<![if !supportLists]> · <![endif]>Monitoring and Safety inspection tour for military and police.
<![if !supportLists]> · <![endif]>Facility Guard Tour Monitoring for government and public office building
Product Specifications
■ Operating Voltage and Current 3.6V/100mA Max
■ Data Uploading Speed 38,400bps
■ Time & Data Stamp Memory Max 10,000
■ Battery Charging Time Li-Ion Battery Capacity: 1050mAh Charging Time: Max 210 min (Every Time of data transmission)
■ LED indication-----Red: Low Battery / Data Full Blue: Normal
■ Operating Temperature -20~60 degree Celsius
■ Dimensions [TCR-200 (W X H X D): 50 X 128 X 25mm] [TCB-200 (W X H X D): 64 X 142 X 55mm]
■ Weight [TCR-200: 154g] [TCB-200: 120g]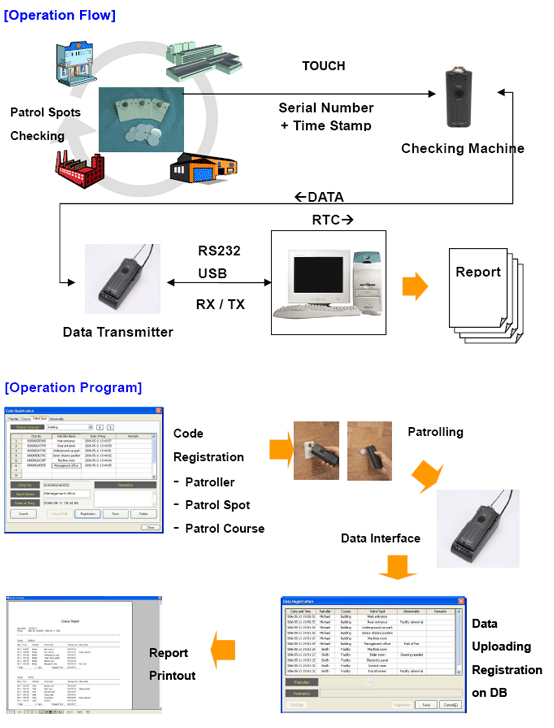 <![if !vml]>

<![endif]>
Patrolling implementation
Mass Rapid Transit Train Deport. Military Bases. Airport Perimeter and even Petrochemical Complexes Perimeter etc.
The TC200 Guard Patrol System is a system that allows the Security Manager to track his or her Security officer if they carryout their patrolling. The operation is simple. On each designated area around the perimeter fencing and the building facilities, checkpoint chips are install. This Checkpoint chip has all been preprogrammed into the Securitex TC200 Patrolling Software. Before the Security officer go for his patrolling, he will first take the TCR200 (Checkpoint data collector) tap on his NAME. Then the first checkpoint, before he set off. He will go to the designated Checkpoint and use the TCR200 to read the checkpoint chip. When he have completed the patrolling. Once he is back in the Security Command Centre, he will place the TCR200 onto the data transmitter. Click the download button on the Patrolling software and all the patrolling details will be captured by the software. The Security Manager can then in the morning extract the Report of the day and night patrol report. In the event there is a security breach, detail patrolling record can be handed over to the police for investigation.
International Customers:
We ship directly worldwide using major shipment carriers, such as DHL, UPS, Federal Express or EMS Postal service etc. We even hand delivered all the way to the Ship if permissible like if your vessel is dock in Singapore port for stop over or repair work.

If you would like to order or for any inquiries,
just send us an email sales@securitex.com.sg with your order information and system request
---
© SECURITEX HAS BEEN IN BUSINESS SINCE 1997
Securitex Electronic Systems Engineering. All Rights Reserves.
Securitex Electronic Systems Engineering
Block 9010 Tampines St 93 #04-145 Tampines Industrial Park A Singapore 528844 Tel: +65 67852171 Fax: +65 65850107 Email: sales@securitex.com.sg
---