---
Securitex Kocom Intercom System Division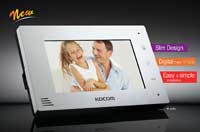 ---
Kocom Intercom Flat & Touch Screen Colour Video Door phone system
The KCV-A374, KCV-D374, KCV-D374SD, KCV-A374SD / A372 & D372 was developed and manufactured by Kocom Korea as the new generation Video intercom to compliment the new generation home Flat Screen Plasma, LCD and LED smart TV system that replace the CRT monitor. With the Flat & Touch Screen design it change the way the intercom is display and communicate with the door station. This system now is also hands-free communication. The quality of this system is so high that it automatically been selected as the alternative to replace a lot of the well know brand in the intercom, and interphone industry.
---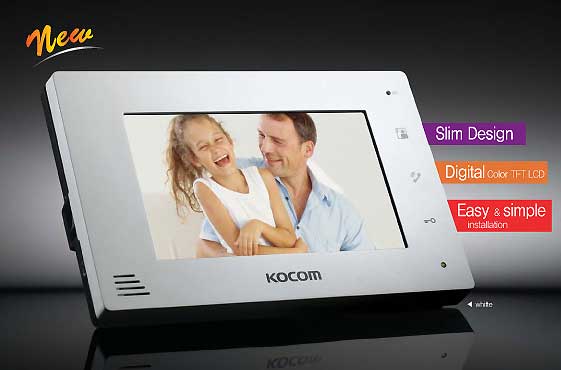 The presentation below shows the system layout of the new generation KOCOM intercom system equipment. Detail specification and catalogue can be downloaded directly by clicking on the link. All system image, catalogue, leaflet, manual and literature are the property of Kocom and is courtesy from Kocom.
KCV-A374/A372 & D372 (KOCOM KCV-A372, D372 and A374 main Catalogue Page 1 Click here)
Door Station / Gate Station intercom c/w camera for the KCV-A372, D372 & D374 Series Intercom.
This Door station is either a 2 cable or 4 cable application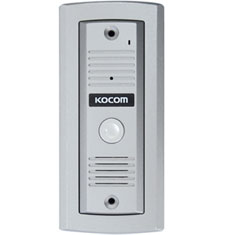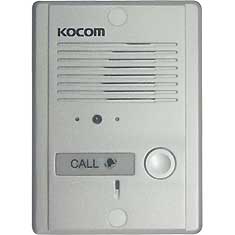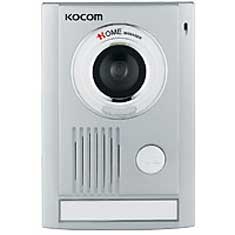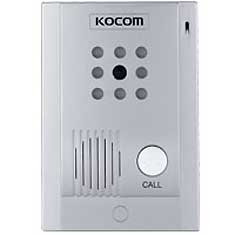 KC-MC20 KC-MC22 KC-MC30 KC-MC31
Detail Installation of KCV-A374 please click here to download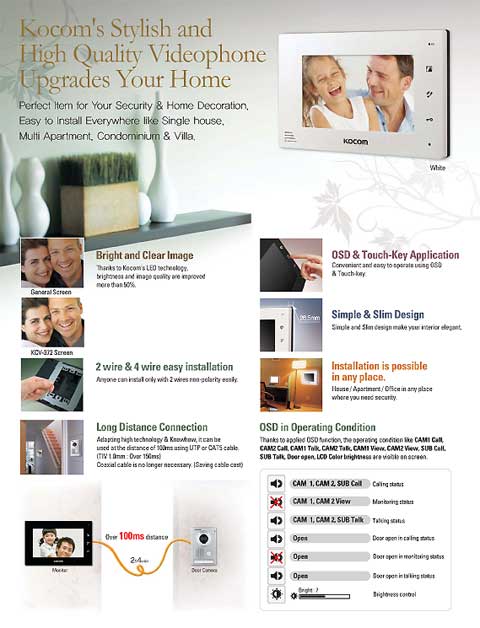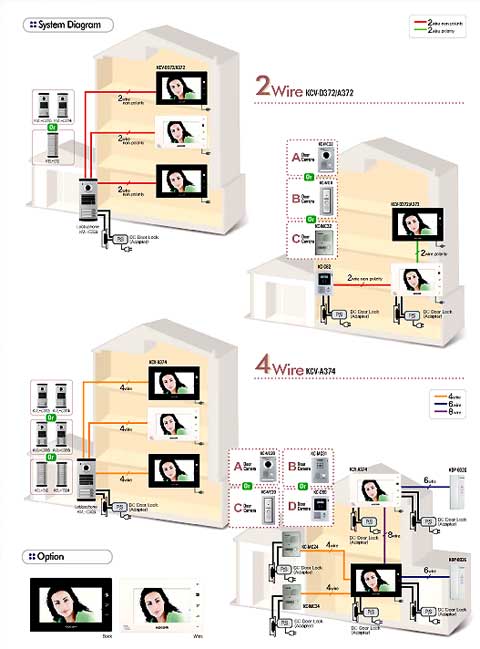 ---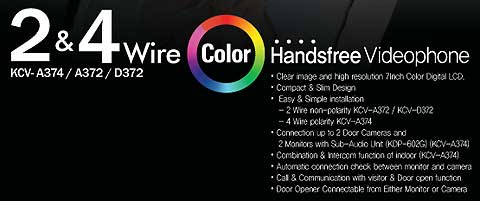 The Lay out of the system can be downloaded from here. Please Click on the image to transfer the High Quality Catalogue.
Kocom KCV-A372, D372 and A374 main Catalogue Page 2 System Presentation Click here
Kocom KCV-A372, D372 and A374 main Catalogue Page 3 System Layout Click here
Kocom KCV-A372, D372 and A374 main Catalogue Page 4 System Cabling and setup Click here
For more home security system, intercom system, auto-gate and CCTV etc please Click here
---
@ 1997 to 2018
Supply and marketed by: Securitex Electronic Systems Engineering. http://www.securitex.com.sg
Block 9010 Tampines St 93 #04-145 Tampines Industrial Park A Singapore 528844 Tel: +65 67852171 Fax: +65 65850107
---