SECURITEX ROGER ACCESS CONTROL SYSTEM
Designed for use in commercial, office, industrial, marine, oil and gas, military, institution. correctional facilities and even residential
Securitex Access Control Division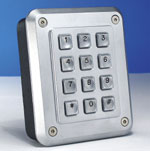 ROGER VANDAL PROOF KEYPAD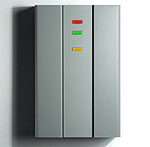 ROGER OUTDOOR READER

UT-2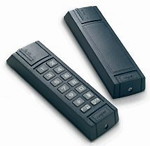 ROGER PRT12 READER AND CONTROLLER

ROGER PR311SE CONTROLLER


EM RFID CARD and TAG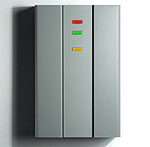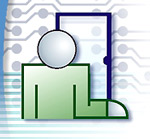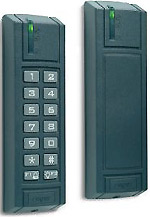 (Securitex Roger Access Control System)
The following shows the full range of Roger access control system equipment, we guarantee that this equipment has be use and deployed by Securitex in the most demanding and harsh environment like the Oil and Gas facilities and heavy industrial premises for years without any quality issue and glitch, such we highly recommended that when you are looking at cost effective system yet reliable, this is the system that you will not regret having.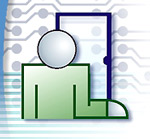 PR302 - Access Controller with Integrated Proximity & PIN Reader .
Main Features
fully standalone or networked operation,
ABS plastic case, silicone rubber keypad, RTC clock, non violate memory,
RFID and/or PIN code identification,
three multipurpose NO/NC inputs,
two multipurpose 1A transistor outputs, electronically protected,
one relay output (form C contacts, 1.5A rated),
inputs and outputs controlled by time schedules,
1000 or 4000 users (depends on firmware version),
four user types: Normal, Switcher full, Switcher limited and Master,
card usage limit definition,
non violate 48 000 events register,
127 access groups,
99 time schedules,
holiday definition,
[Door contact], [Exit button], [Forced entry], [Duress] and more function,
Soft or Hard mode anti-passback with reset schedule,
[Normal], [Locked], [Unlocked] and [Conditional Unlocked] door lock modes, each under schedule control,
[Card] or [Card+PIN] mode, both controlled by schedule,
special entry modes ([Card+Card] and [Conditional Access]) both under schedule control,
customer defined T&A registration modes,
T&A registration modes controlled manually from keypad, external line or by schedule,
integration with IAS (Intruder Alarm System) through SWITCH output,
Intruder Detection Input with automatic Arming/Disarming feature,
operation with remote access terminal (PRT series reader) on 150m distance,
firmware download mode,
12VDC/80mA supply,
accepts UNIQUE (EM4001/2) cards,
15 cm reading range for ISO card,
Windows 95/98/2K/NT/XP software, free for systems up to 8 doors,
SDK (Software Development Kit) with ActiveX (OCX) control,
comply with EN50133,
CE mark (available Q1/2004).
General Description
The PR302 controller is dedicated for use in access control systems equipped with electric door lock. It has a built-in proximity reader and 12 digit keypad. PR302 offers three inputs, one relay output and two transistor outputs, inputs and outputs can be configured to several pre-defined functions. Controller can register up to 4000 users, every user can be identify by Card, PIN or both method at once. The reader which is integrated into controller accepts UNIQUE standard cards (EM4001/2) or compatible. Controller offers In Circuit Programming feature which enables firmware downloading into microprocessor memory. The PR302 controller can operate with one external identification terminal (reader) PRT series made by Roger (www.roger.pl). Usually an additional identification terminal is used when both side door control is required or when controller unit must be located in protected area in order to avoid access of unauthorized person to controller electronics. PR302 can operate is standalone mode or in networked system, when running in standalone mode it records all events in its internal memory banks and offer the same functionality as in networked mode

Custom Firmware
On special request Roger offers custom specified versions of firmware which can be download to controller during manufacturing process or after installation. The firmware downloading (flashing) doesn't require any specialized programming cable, it use built-in RS485 interface (lines A and B) and requires Roger ISP program on downloading computer.
Note if you are using the Mozilla Firefox and the page does not display in full, please revert to use Internet Explorer
Technical Specification
Operating voltage range
10...16 VDC (recommended linear type power supply unit)
Current consumption
avg. 80mA
Tamper
normally closed contact
Reading range
up to 15 cm for ISO card (depends on card quality)
Card type
UNIQUE standard, ASK Modulation 125kHz (EM4001/2 compatible)
Operating temp. range
0...+55º C
Cable distance to optional identification terminal
150 meters (500 ft)
Cable distance between controller and CPR control panel or PC computer
1200 meters (4000 ft)
Operating humidity
0 to 95% (non condensing)
Ingress protection code
IP30 (For internal use only, none water protection)
Dimensions (mm)
105 X 105 X 31 mm
Weight (grams)
175g

---

Ordering Information
PR302
Controller with keypad. A self-adhesive cover is delivered with new controller so installer may if needed remove keypad and replace it with plastic cover.
PR302bk
Controller without keypad.
Securitex Electronic Systems Engineering
Block 9010 Tampines St 93 #04-145 Tampines Industrial Park A Singapore 528844 Tel: +65 67852171 Fax: +65 65850107
sales@securitex.com.sg

ROGER PRT32 INDOOR CARD READER

TRANSPONDER ISO CARD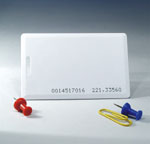 TRANSPONDER NORMAL CARD

ROGER PR402 CONTROLLER C/W TRANSFORMER AND ENCLOSURE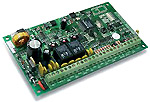 ROGER PR402 CONTROLLER PCB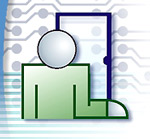 ROGER PrMaster SOFTWARE
Roger Access Control Software