OVERVIEW.
This sliding gate operator are used to drive sliding gate for industrial, commercial and residential application. The operator can be fitted with gear wheel according to your needs and features with powerful starting strength, capable of overwork at short time. In case of power failure an emergency release key allows operation of the gate manually. This sliding motor has been around since 1990 and till today some of this old system is still in operation. As the gearbox is running in oil the wear and tear is minimum. The Master Control Panel for the Sliding gate is designed with multiple function to allows user to add safety beams and remote control to the sliding unit. AUTOMATIC SLIDING GATE SYSTEM.
Sliding Gate Automatic System
| | |
| --- | --- |
| Power supply : 220VAC +/- 10% 50 Hz | Noise : <6 db |
| Motor Speed : 1400 rpm | Gear Drive |
| Operating Thrust : 370N | The self-locking electromechanical gear motor keeps the gate completely closed motor torque adjustment. |
| Maximum weight of gate : 1600kg | Emergency release key in case of power failure. |
| Opening Speed : 12 meters / minute | Heat protection and weatherproof. |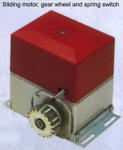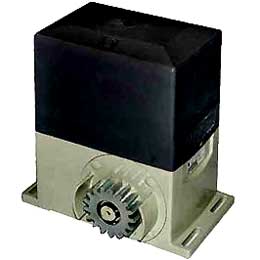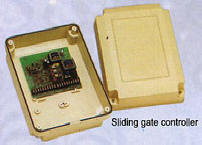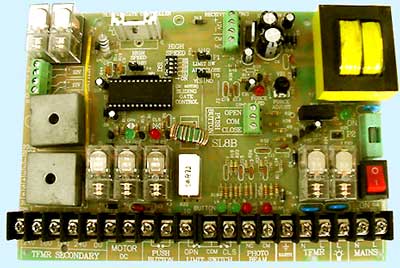 External dimension: 260mm(L)x150mm(W)x240(H) Weight 18kg External dimension: 310mm(L)x250mm(W)x60(D) Weight 1.8kg
State of the art micro-computer controller
| | |
| --- | --- |
| Auto-reverse on closing if it hits an obstacle. | LED indications for easy installation and fault diagnosis. |
| Stopping on opening if it hits an obstacle. | Photo electric beam control input available. |
| Control to stop immediately at any time when gate is moving. | Adjustable forcing sensing trimmer. |
| Limit switch N.C/N.O selectable (using micro-switch) | Automatic lighting control with optional photo sensor. |
| Dual lighting mode control | Follow or delay selectable |
Autogate Remote Control System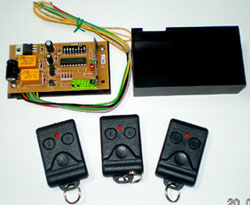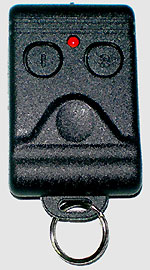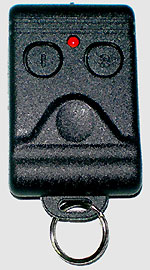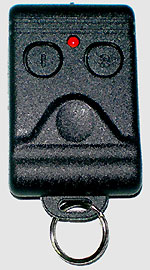 The above auto gate remote control is a low cost device that can be incorporated into the Sliding gate Controller to allow user to use the remote transmitter to operate the gate system. With this kind or remote control, there is no limit to the number of transmitter that can be added to the system.
Gear Rack
| | |
| --- | --- |
| Module = 4 units. | Finish: Galvanized |
| Quantity: 4 pieces in 1 carton | Dimension: 1005mm x 30mm x 12mm |
| Include limit switch cut off plate | Weight: 10kg |

To purchase contact: sales@securitex.com.sg