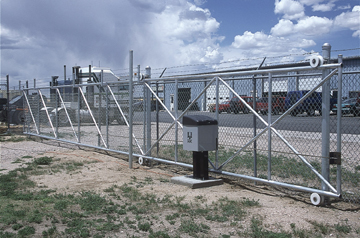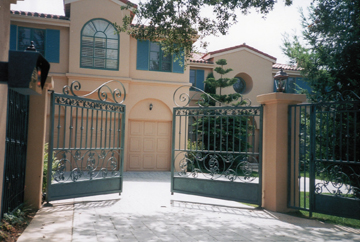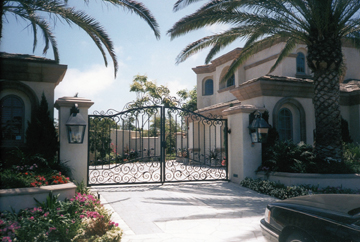 Block 9010 Tampines St 93 #04-145 Tampines Industrial Park A Singapore 528844 Tel: +65 67852171 Fax: +65 65850107 sales@securitex.com.sg
"Asia Pacific largest FAAC online product information centre"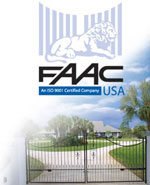 ---
FAAC Manufacturer Message
FAAC is the undisputed world leader in automated systems for opening gates, doors and garage doors.
In 1965 FAAC introduced hydraulics in the gate-opening sector and through the years has perfected this technology and adapted it to a multiplicity of needs. In the 1980ís, FAAC began producing its own electronic equipment, including access control devices, radio controls, safety and signaling systems. They were the first to use microprocessors in control units, Surface Mount Technology, as well as simplified self-learning radio controls.

FAAC Manufacturing Facilities and Headquarters
FAAC international headquarters, research, development and primary production facilities are located in Bologna, Italy. To this purpose, They have four research departments (hydraulics, electromechanical, digital electronics and radio electronics) and four manufacturing plants in Europe operating in conformity with ISO 9001 standards.
Global market
FAAC sells and market its products over 100 countries world-wide. Because of its extreme reliability the system was a first choice and preferred system when designer and architect needs to automate gates, doors and even windows. To further strengthen it market position FAAC has a U.S. headquarters located in Cheyenne, Wyoming.
What exactly does FAAC produce?
We produce automatic movement operators for gates, garage doors, barriers, rolling shutters, glazed doors, swing shutters, and access control systems. We offer countless solutions for intensive, heavy commercial uses as well as for residential applications.

The FAAC Mission. is to produce the most durable, most reliable and the safest automatic movement devices and systems for gates and doors in the world marketplace.
Users of FAAC products
Due to the quality designed and extreme reliability, FAAC are used in Palaces around the world, Airport, Seaport, Immigration check points, Military facilities, Embassies, Oil, Gas and Chemical facilities, Power plant, Nuclear facilities, Prisons, schools and even homes etc around the world.
Quality Certification.
Certification is an important achievement for any company. It requires the applicant to direct all its energies toward customer satisfaction and to always be in a position to demonstrate that all its departments, systems and services consistently provide the services required by the marketplace. FAACís commitment to guaranteed quality goes far beyond production; it also concerns installation support and after-sales service.
Safety.
In order to keep abreast with changing safety regulations world-wide, FAAC carries out constant, meticulous checks on its entire production of operators, accessories and systems. Before self-certifying its products with the appropriate mark, FAAC has had each product tested by a specialized laboratory, accredited as a body qualified to issue certificates of conformity. Each product has been submitted to long, demanding tests, not only individually, but also in all the possible system combinations required in an installation format.
SECURITEX automation Division (Management Message)
When Securitex Electronic Systems Engineering decides to introduce automatic gates equipment to Singapore and the Asia Pacific Region and now worldwide market. The first system that comes into our mind is the FAAC range of system. We have over the last 10 years been following the progress of the FAAC range of system and its quality of product and is extremely convince that this is the right system not only for the normal industries but industries of the global market.
Recommendation
Ever since the setting up of the Securitex automation division, when client ask for our recommendation of high quality and reliable system, we only recommend them FAAC's.
Warranty
Most system warranty are covered by manufacturer and is 12 months. At Securitex when the gates are installed by us, we will automatically provide another 6 months on top of the 12 months manufacturer warranty, Sometime we will even provide up to 36 months of comprehensive warranty to our client on a case by case basis. The reason why we are able to extend this kind of warranty to our exclusive client is because we ourselves are extremely confidence of this product.
Do it Yourself installation and purchase
We also supply FAAC parts for FAAC746ER. FAAC844ER. FAAC884 & 884T. FAAC740. FAAC741. FAAC740D. FAAC415. FAAC415L. FAAC400. FAAC422 & FAAC455D. FAAC615. FAAC620/640/642 and most FAAC model for replacement or system repair. We also supply FAAC electronic controllers for FAAC system use. Please feel free to contact us for more detail.
To purchase or learn more about FAAC product just select the section above and download to view.
FAAC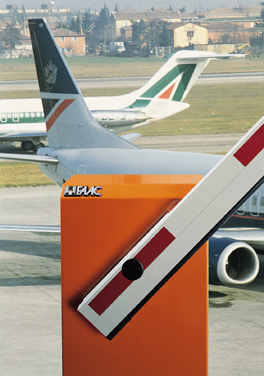 SECURITEX
We bring Global Security and Reliable system to you.......................
Note: the FAAC logo and trademark is the property of FAAC
---
---
© SECURITEX HAS BEEN IN BUSINESS SINCE 1997
Securitex Electronic Systems Engineering. All rights reserved.
SecureCiti International is a subsidiary of Securitex Electronic Systems Engineering
Block 9010 Tampines St 93 #04-145 Tampines Industrial Park A Singapore 528844 Tel: +65 67852171 Fax: +65 65850107 Reg. No.: 52838264X
---