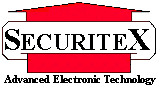 Securitex Electronic Systems Engineering (Autogate Division)
Automatic Gate. Auto Gate
( Specialized in FAAC product support since 1996)
Block 9010 Tampines St 93 #04-145 Tampines Industrial Park A Singapore 528844 Tel: +65 67852171 Fax: +65 6585 0107
---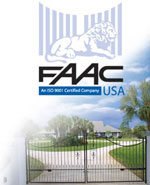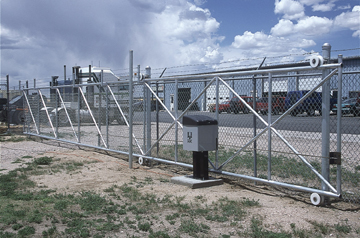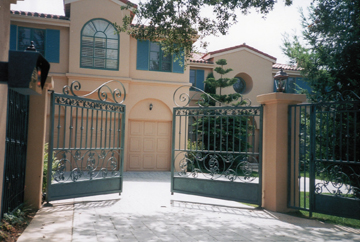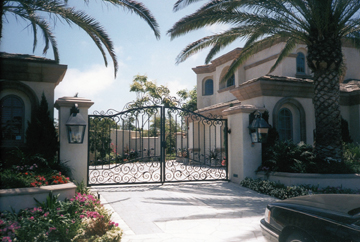 "Asia Pacific largest FAAC online product information centre"
---
Securitex Electronic Systems Engineering together with SecureCiti International (Auto gate division) is probably the first and largest on-line automatic gate supplier and installers of Automatic Gates and Car park Barrier systems in Singapore and Asia pacific region. (Our engineering department Securitex Electronic Systems Engineering have installed, serviced and maintained hundreds of auto gates and car park barrier system throughout the island and provide consultancy services to developers, systems integrators and managing agent for building etc in Singapore and Overseas project.) Alongside our many highly esteemed residential and industrial customers, our clients also include local authorities, public bodies, government departments and we even design and built gates for presidential Palace.
We can tailor made your gate in our workshops to meet your individual requirements or if you already have an existing gate we will provide an automatic gate system that can be adapted for automation without too much modification thus save you hundreds of dollar on your system.
All our installers and engineers are highly trained technician and have hundreds and thousands of installation behind them both in Singapore and overseas. This will assure our customer of the best service.
Most of our auto gate system equipment is virtually maintenance free and most units have been working in the Singapore and the Asia Pacific region without problem for over 10 years. Access control methods are extremely varied, and with our expert advice you may choose from simple radio control to the more sophisticated video entry, card access control and even biometrics entry system.
Auto gate system provide you with convenient security control, peace of mind, and also enhance the desirability and value of your property.
To purchase or learn more about auto gate system, car park barrier system and system activation equipment just select the section below and view.
Note: At Securitex Electronic Systems Engineering, we do not recommend system to you base on your budget but rather the system to your gate. Just ponder for a moment. Your existing gate is very small we recommend an oversize system for you because you have big budget, or your gate is very huge and we recommend you a undersize system just because we want to secure your business or because you have a budget constrain, can you imagine what will happen to your gate.
Quality and reliability
When you engage Securitex to look after your gate, you can be assure of:
1. Very reliable equipment and system.
2. System that has been tested in real environment like in industrial factories and Oil and gate plant etc.
3. Extremely reliable technician and installer to work on your installation.
4. A team of extremely reliable and experience engineering back-up by our Oil and gas personnel to look after your system.
5. Spare part supports and extremely reliable after sales service and finally friendly and approachable management that only want to provide the best, thus will even give very honest advice on the system before the actual implementation of the system.
6. Extremely skilled Engineer and Technician who know the system well and follows the manufacturer guideline to work on the system.
7. Company keep proper record of the customer system for future reference.
8. Company has Safety documentation in place and client system safety are look into.
9. All the staff working on client gate are carefully selected to ensure they are of the best with honesty and integrity. Company also keep record of this staff to ensure that in the event there are security breach we are able to locate the staff for accountability.
Cost against good system.
As we all agrees that we cannot get good system and pay at low cost especially when we look at system that is suppose to operate 24/7 never stop. Thus for Securitex we only want to offer the best to our client. So if you are looking for reliable system we are the right system integrator you can talk to and rest assure our price is very competitive. At some time our price may be higher than the market quote but the system we provide will definitely surpass even the international standard.
Contact us
We can be reach for a no obligation consultation at: Tel: +65 67852171 Fax: +65 65850107 and email: sales@securitex.com.sg
---