CARDIN ELETTRONICA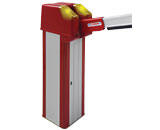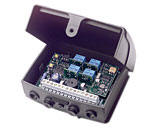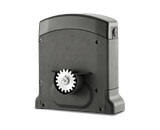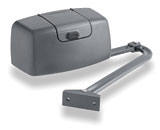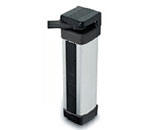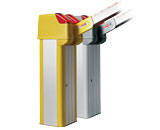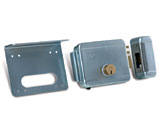 "Asia Pacific largest Cardin online product information and support centre"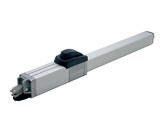 For more Home Security System or Question about Automatic Gate and intercom system Click here
Cardin Automatic Barrier Division
---
Overview:
The Cardin Range of Automation Systems was manufacture by the Italian Company "Cardin Elettronica" since 1974. Cardin Elettronica is famous for using the most advanced technologies and very high quality and finest material to produce and manufacture the Cardin Range of Automation Systems.
Cardin (Also known in market as LIBERALI):
In I996 Securitex found that many of this LIBERALI (today is known as Cardin) Barrier and Auto gate was install in Singapore island wide, we work on the system to provide service and maintenance and in the process found the system was extremely heavy duty and robust and at that time this system was already in operation for about 5 to 8 years. Today after more than 13 years we have install many of this Cardin system in apartments, factories, Government buildings, Aviation parts factories, semi-con industries, warehouses, oil, gas and oil storage terminals around the island and even export to overseas to be install in resort and airports etc.
Quality, Safety and reliability:
The system manufactured by Cardin was so reliable and heavy duty that they operate and function in the hashes environmental condition with extremely no failure rate and maintenance is very low. The downtime of the system compare to other system is almost unheard off and the system operate and function like the first day of installation even after the system has be in operation for 8 to 10 years in some instance. In safety the Cardin Barrier system incorporate safety interlock limit switches and render the system inoperative if the system is under maintenance like the door or cover of the system is open. This prevent the moving parts from accidental activation thus cause crush injuries etc.
Strict Manufacturing Process and Quality Control:
On top of the strict manufacturing process of the system under strict quality control to ensure impeccable finished product. Every unit are individually check in the factory and in Securitex factory we will do another check to ensure quality of the system before we move the system to site for installation.
Professional Installation Personnel:
The Cardin system supply and installed by Securitex is carryout by only very professional installation personnel specially selected and hand pick by Securitex and this technician and engineer has been in these job for more that 20 years, the most experience tradesman specially selected by us whose experience dated back 20 years will be used, this is to ensure that automatic gate and automation system supply and install by us will surpass its useful predicated life span.
Management and system support back-up:
Efficient management team with years of experience in engineering sales and after sales support even in the Oil, Gas, Petrochemical and aviation industries who even designed and built gate system for Palace will be around to ensure all enquires are attended to without fail. Records of the gate installation and service history will be kept in our archive for future reference. We constantly keep in touch with similar industrial player and manufacturer to ensure new safety guideline, new technologies and even new system designed are brought to our customer.
Spare Parts Availability:
Spare parts are never a problem to us. As the system is modularized even replacement of obsolete system can be done without much modification and Securitex ensure that critical spares are are always in stock just incase due to accident that this system or parts need to be replace.
To purchase or learn more about CARDIN product just select the section above and download to view.
CARDIN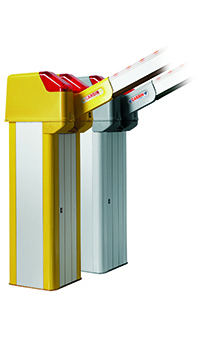 SECURITEX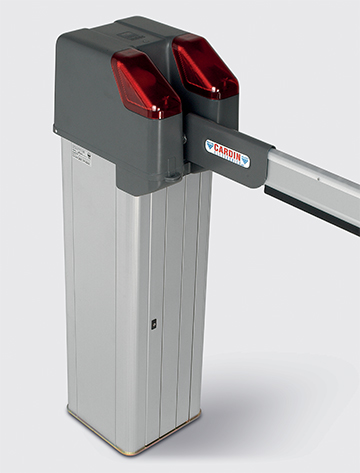 We bring Global Security Automation and Reliable system to you.......................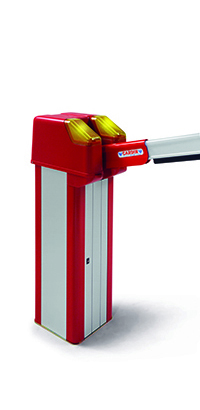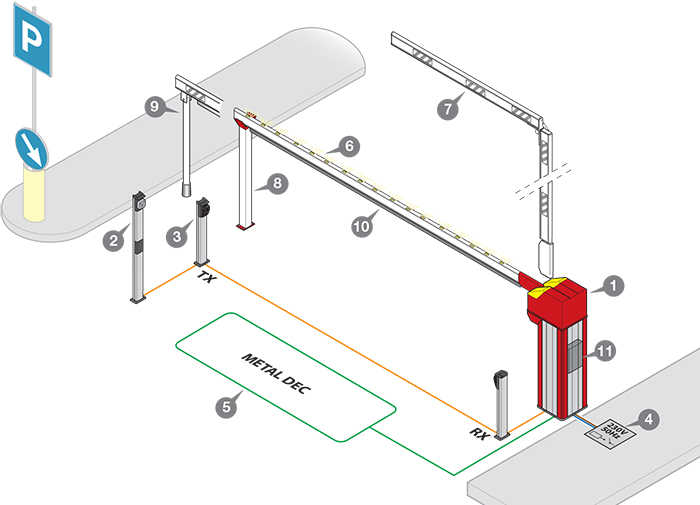 ___________________________________________________________________________________________
LEGEND
1 Road barrier
2 Mechanical selector switch
3 Photoelectric cells
4 All pole circuit breaker
5 Magnetic detector
6 Standard boom
7 Articulated boom
8 Fixed support fork
9 Mobile support fork
10 Rubber profile
11 Electronic programmer

Attention: The drawing is purely indicative and is supplied as a working base from which to choose the Cardin electronic components making up the installation. This drawing therefore does not lay down any obligations regarding the execution of the installation.
EL Series AUTOMATION FOR BARRIERS for 3, 4, or 6 m booms

Motor power supply
230 Vac
Modular structure
Anodized aluminum "anticorodal"
epoxide powder painted
Duty cycle
70 %
Warning lights
incorporated

Click below link to download Installation manual:

http://www.cardin.it/gfx/archivio/pdf/zvl421.01.pdf

http://www.cardin.it/gfx/archivio/pdf/zvl421.03.pdf

EL Series AUTOMATION FOR BARRIERS for 3, 4, or 6 m booms

1

BARRIER AUTOMATION,230 Vac

Electromechanical movement by means of a spring loaded movement mechanism (2 springs for the 6 metres version) which guarantees a silent and regular action and deceleration ahead of the travel limits.
Incorporated electronic programmer and warning lights.
(Boom to be ordered apart)

Barrier for 3 m booms 710/EL313C
Opening time 2 s
Barrier for 4 m booms 719/EL413C
Opening time 4 s
Barrier for 6 m booms 710/EL613
Opening time 10 s

2

3 m - Round Boom Ø60

3 m - round boom Ø60 mm in spray painted extruded aluminum (for EL3024), complete with boom holder.

716/EL3024A

3

Extruded aluminum boom for EL313C, EL413C, EL3424.
Complete with a rubber profile.

3 m - boom 716/EL320
4 m - boom 716/EL420
4

Aluminum arm with LED light

Extruded aluminum boom for EL3424. Complete with boom lights and a rubber profile. Highly efficient LED light flashing system has been incorporated into the upper part. 3 m - boom

716/EL324K1
4 m - boom 716/EL424K1
5

3 m - Articulated boom

3 m - articulated boom for EL3424, EL313C, EL413C, Complete with a rubber profile. A special device inside the boom allows it to fold backwards when the boom is opening.

716/EL324ASK1
6

Adhesive reflective tape 250 x 45 mm
Supplied in lots of 12 pieces


716/ELSRE
7

6 m - Boom in extruded aluminum

6 m - boom in extruded aluminum for EL613, complete with a rubber profile. Successively installing the pressure switch 950/XLPBS1 will convert the rubber buffer into an anti-crush contact safety buffer.

716/EL601
8

SUPPORT FORK
Aluminum support fork (fixed support).
Aluminum support fork (fixed support) only for EL3024.
Mobile support pole 950 mm
Mobile support pole 1200 mm

716/ELFS1
716/EL3024FS
716/ELSM
716/ELSM12
9

FOLD-UP MESH

Fold-up mesh can only be use for 716/EL601
Fold-up mesh in anodized aluminum. Available in lengths of 2 m.