---
Baby, Children and Maid Surveillance system

Dear mothers.

If you are looking into installing CCTV system for surveillance of your maids or children and will like to know the cost of such system, we have design the following package to suit your need.

With the following equipment installed you can record and playback the video image from your home TV set. As the recorder we provide in this system is a 24 hours time lapse recorder, thus you can record the 24 hours image on a normal 3 hours video cassette tape.

Download more CCTV system equipment from Securitex-Everfocus

NOTE: THE FOLLOWING MAID MONITORING SYSTEM ALREADY DISCONTINUED: HOWEVER IF YOU NEED REPLACEMENT PARTS AS BELOW WE STILL BE ABLE TO SUPPORT. ALL NEW CCTV MAID MONITORING SYSTEM INSTALL AFTER YEAR 2006 WILL ALL BE USING THE NEW DIGITAL VIDEO RECORDING SYSTEM
Package 1. (Black and White system)

4 units Everfocus ED120 (New model) Black and white CCD mini dome camera on "1/3" CCD Chip set" and c/w 3.6mm lens and housing.

1 unit Everfocus B/W Quad processor (EP4BQ) c/w dwell time control

4 units power adapter ADP12VDC regulated.

1 unit Panasonic 24 hours Time Lapse Video recorder (Long play Industrial)

Installation, test and commission. Cabling external on PVC conduit.

Actual Cost

S$2822.00
Internet Price

S$2380.00
| | |
| --- | --- |
| B/W CCD camera ED120 X 4 units | Everfocus B/W Video Quad Processor EP4BQ X 1 unit |
| Power adapter 12VDC X 4 units | Panasonic Time Lapse Recorder AG-TL350E X 1 unit |
Package 2. (Colour system)

4 units Everfocus ED220 (New model) Colour CCD mini dome camera running on "1/3" CCD Chip set" and c/w 3.6mm lens and housing.

1 unit Everfocus Colour Quad processor (EP4CQ) c/w dwell time control

4 units power adapter ADP12VDC regulated.

1 unit Panasonic 24 hours Time Lapse Video recorder (Long play Industrial)

Installation, test and commission. Cabling external on PVC conduit

Actual Cost

S$3500.00
Internet Price

S$2950.00
| | |
| --- | --- |
| Colour CCD camera ED220 X 4 units | Everfocus Colour Video Quad Processor EP4CQ X 1 unit |
| Power adapter 12VDC X 4 units | Panasonic Time Lapse Recorder AG-TL350E X 1 unit |
Package 3. (Black and White camera comes in motion detector casing system)

4 units "Yoko" YK-3542 (New model) B/W CCD PIR camera running on "1/3" CCD Chip set" and come with 3.6mm lens and housing.

1 unit Everfocus B/W Quad processor (EP4BQ) c/w dwell time control

4 units power adapter ADP12VDC regulated.

1 unit Panasonic 24 hours Time Lapse Video recorder (Long play Industrial)

Installation, test and commission. Cabling external on PVC conduit.

Actual Cost

S$3100.00
Promotional Price

S$2800.00
| | |
| --- | --- |
| B/W PIR CCD camera YK-3542 X 4 units | Everfocus B/W Video Quad Processor EP4BQ X 1 unit |
| Power adapter 12VDC X 4 units | Panasonic Time Lapse Recorder AG-TL350E X 1 unit |
Package 4. (Colour camera comes in motion detector casing system)

4 units "Yoko" YK-2512 (New model) Colour CCD PIR camera running on "1/3" CCD Chip set" and come with 3.6mm lens and housing.

1 unit Everfocus Colour Quad processor (EP4CQ) c/w dwell time control

4 units power adapter ADP12VDC regulated.

1 unit Panasonic 24 hours Time Lapse Video recorder (Long play Industrial)

Installation, test and commission. Cabling external on PVC conduit.

Actual Cost

S$4200.00
Promotional Price

S$3600.00
| | |
| --- | --- |
| Colour PIR CCD camera YK-2521 X 4 units | Everfocus Video Quad Processor EP4CQ X 1 unit |
| Power adapter 12VDC X 4 units | Panasonic Time Lapse Recorder AG-TL350E X 1 unit |
*The above package will include installation and all cable will be install in PVC casing.

The cost also include test and commissioning

Image is for illustration purpose actual product may be different to the image shown.

To place order for the above system package please download this form. Click Here

Video recording to Digital Video recording. If you will like to have the above package system convert to digital video recording system. please add another S$1800.00 to the above package the time lapse recorder will be replaced with the Everfocus EDSR400 4 channel DVR with 60GB hard disk 120 hrs recording and viewing from the home Television set.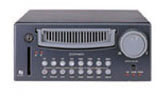 Important notice!!!!
Maid monitoring system do not come cheap and in most case is not necessary as such we hope that unless it is absolutely necessary to have such a system we strongly do not recommend this system at all to be install at home. If you have to install them please ensure the maid privacy in not infringe as this can lead to court case and law suit.
Wait!!!
Before you decide to install this system read on Click Here for more information about why you have to install this system.
Content on this site
HOME | ABOUT US | OUR CLIENTS | OUR SYSTEMS | FREE SECURITY TIPS | CONTACT US |
Alarm system FAQ | Wireless alarm System LS9001A | Wireless alarm System LS9001A FAQ | Wireless Intercom system | Trigon Tele-Entry system | Enterphone Tele-Entry system | Servant Access Control system | Access control system Application | Biometric Fingerprint system | Select right camera system | Monitor vacation home | Monitor Maid Nanny baby sitter | Monitor Employee | Monitor Children | Protect Senior Citizen | Discourage burglary | SA 2000 Motion detector security alarm | SA 2000 Motion detector security alarm FAQ | Remote Tele-Surveillance system | Digital Video Recorder EDR 1600 Everfocus | Digital Video Recorder Video e-net XP2002 | Our system Auto gate division | Auto gate sliding | Auto gate LIBERALI barrier system | Auto gate CAME swing | Auto gate CAME sliding | Auto gate CAME Guad barrier | Auto gate barrier O&O K4 | Auto gate sliding FAAC 746 | Auto gate swing FAAC 422 | Auto gate swing FAAC 750 | Remote receiver Elsema FMR201 | Remote receiver Elsema FMR212 | Remote receiver Elsema FMR224 | Remote transmitter Elsema FMT101NL | Remote transmitter Elsema FMT301NL | Remote transmitter Elsema 302NL | 2.4Ghz wireless AV system | 2.4Ghz wireless AV system FAQ | Aiphone ISO9001 Certification | DSC 9001 Certification |
© 1997 - 2019 Securitex Electronic Systems Engineering. All rights reserved.
Block 9010 Tampines St 93 #04-145 Tampines Industrial Park A Singapore 528844 Tel :+65 6785 2171 Fax: +65 65850107 Reg. No.: 52838264X