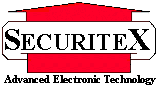 Tips on How To Select the Right Camera
Covert or Non Covert Cameras
Many of our customers, knows they need a camera but don't know what to choose, think carefully about your application first. We've include some helpful information below on the types of cameras and how they may be put to use. However if you are a business owner, we have some special considerations for you before to put up a CCTV system:
Ask yourself this few question:
Would I rather catch a thief or deter potential thieves from stealing?

Do I wish to deter external thefts and/ or robberies?

Do I need a hidden camera?

Do I need a recording facilities and monitoring station etc?
If your primary goal is to deter potential thieves, you do not need a hidden camera. For this application, we recommend a small and unobtrusive camera system. As your aim is to remind employees and potential thieves that someone is watching, the camera may be placed in a location that is clearly visible to all. In addition, you do not need to find a hidden place to set up the monitor and VCR. If this is your application, please visit our virtual store and check out the types of unobtrusive cameras available, or just give us a call and let one of our trained professionals help you to find the right product to best suit your needs.
If you wish to covertly monitor your employees or customers, we can certainly offer a variety of products to suit your needs. However, as we believe in putting our customers first, we want to point out to you the following considerations:
Covert cameras cost more.

You will need to ensure that not only is your camera hidden, but that the VCR and/or monitor are hidden as well. It only takes one employee to spread the word that a camera is in use and where it is located.

Do you really want to sack and go through the expense of retraining personnel, or do you want to deter wayward behavior from happening in the first place?

Perhaps you need a combination of covert and unobtrusive cameras.
If you're not sure? Give us a call. We'll be more than happy to discuss your needs and make a recommendation. The call is free, and there is no obligation to buy! We put our customers first and we want to ensure that you have the information you need to make an informed decision.
Should I use Color or Black & White (B&W) Cameras.
This is simple. Not only do B&W Cameras typically offer a higher resolution picture while having tremendously better low light capabilities over color cameras, but you can buy them for a fraction of the cost of a Color Camera. B&W cameras are Infrared Sensitive, and may be used where even the lowest amounts of light may be present.
Color Cameras typically demand a greater amount of light to be present for the imaging device to capture a clean, sharp image. Even with more expensive models, Color Cameras image tends to be "blur" when used in a low light environment.
We recommend that you save yourself money by purchasing B&W cameras unless your application dictates the need to see color. This is especially true if you need the camera to see in low light environments. However, we highly recommend that you use a minimum of one Color Camera to cover the public entrance to your establishment. In the even of a robbery and theft, it is especially helpful in the arrest and later prosecution of the individual to have a full color description of the perpetrator's clothing.
Wireless or Wired Cameras?
At Securitex Electronic Systems Engineering and SecureCiti International we offer wired and wireless camera system (IDA approved) . Wireless cameras are perfect for hard to reach installations, or when a road or other type of structure separates the camera from the "monitoring station" where you have your VCR and monitor set up. Being that they are easy to install, they are also great to use if you are "technologically impaired" or are intimidated by the idea of running cable through your structure. However, as with any electrical device that uses radio waves to transmit a signal, their is the possibility of external interference that may make it impractical to use a wireless system. Although our 2.4 GHz cameras & transmitters are mostly immune to common interference (unlike 900 MHz), they may not produce a desirable picture under certain (and rare) conditions.
Our recommendation? If you're looking for the easiest and simplest way to install a surveillance system and don't mind paying a little extra for the added convenience, go with a wireless camera. However, if you're not installing in a difficult environment and you don't mind running a little cable, save yourself some money and go with a wired camera. On the average, we find that most home owners and small retail stores go with a wireless system, while larger stores and institutions go with wired cameras.
Note: Wireless CCTV systems are NOT ALLOWED to be used in Singapore accept those that are approved by IDA.
---
Content on this site
HOME | ABOUT US | OUR CLIENTS | OUR SYSTEMS | FREE SECURITY TIPS | CONTACT US |
Alarm system FAQ | Wireless alarm System LS9001A | Wireless alarm System LS9001A FAQ | Wireless Intercom system | Trigon Tele-Entry system | Enterphone Tele-Entry system | Servant Access Control system | Access control system Application | Biometric Fingerprint system | Select right camera system | Monitor vacation home | Monitor Maid Nanny baby sitter | Monitor Employee | Monitor Children | Protect Senior Citizen | Discourage burglary | SA 2000 Motion detector security alarm | SA 2000 Motion detector security alarm FAQ | Remote Tele-Surveillance system | Digital Video Recorder EDR 1600 Everfocus | Digital Video Recorder Video e-net XP2002 | Our system Auto gate division | Auto gate sliding | Auto gate Liberalli barrier system | Auto gate CAME swing | Auto gate CAME sliding | Auto gate CAME Guad barrier | Auto gate barrier O&O K4 | Auto gate sliding FAAC 746 | Auto gate swing FAAC 422 | Auto gate swing FAAC 750 | Remote receiver Elsema FMR201 | Remote receiver Elsema FMR212 | Remote receiver Elsema FMR224 | Remote transmitter Elsema FMT101NL | Remote transmitter Elsema FMT301NL | Remote transmitter Elsema 302NL | 2.4Ghz wireless AV system | 2.4Ghz wireless AV system FAQ | Aiphone ISO9001 Certification | DSC 9001 Certification
---
© 1996 - 2011 Securitex Electronic Systems Engineering. All rights reserved.
SecureCiti International is a subsidiary of Securitex Electronic Systems Engineering
Block 9010 Tampines St 93 #04-145 Tampines Industrial Park A Singapore 528844 Tel: +65 67852171 Fax: +65 65850107 Reg. No.: 52838264X